Why Every Business Needs A Virtual Assistant For Social Media
Social media has absolutely exploded in popularity within the 21st century. There are 3.5 billion social media users, which accounts for 45% of the world's population, 90% of Millennials are active on social media, and 54% of social media users research products through platforms such as Facebook, Instagram and Pinterest before purchasing. All of this to say, social media has power.
As a business owner or professional, you get to choose whether to fully harness the power of social media to grow your business, or to sit on the sidelines and become more and more irrelevant as you refuse to evolve. Interacting with your target audience and customer base through social media can have a huge impact on how they view your brand. According to Forbes, "71% of consumers who have had a positive experience with a brand on social media are likely to recommend the brand to their friends and family".
You may be thinking, "How in the world am I going to fit social media management into my already packed schedule?" We know that as a business owner, your to do list is never ending, you are constantly having to put out fires among employees and most likely feel overwhelmed. Thankfully, an ideal solution lies within the world of virtual assistants!
A virtual assistant is trained to handle a wide variety of business tasks including marketing, data entry, administrative support, customer service and so much more. One of their most relevant skills is social media management. As a social media specialist, your virtual assistant can help create engaging, audience specific social media content, post on all of your social media platforms multiple times a week, respond to comments and questions, and track engagement rates. You can even hire a virtual assistant with graphic design training in order to streamline your social media process and cut down on costs!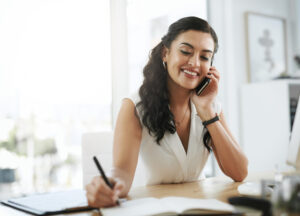 Social media can be difficult and intimidating because it requires a lot of time to build up. You have to be consistently posting great content in order to see any results. You also have to nail down a brand tone and stick to it. Being genuine with your posts will resonate with your followers so much more than tacky ads will.
My Mountain Mover has the best virtual assistants out there, and they are ready to connect with a business like yours. Our team of expert virtual assistants are vetted using an extremely in-depth and thorough process — selecting only the top 2%. They are highly trained, hard workers and most importantly, reliable. As a business owner, you have to learn how to delegate tasks in order to grow your business. Hiring your very own Mountain Mover will not only benefit your social media presence, but will save you up to 70% compared to hiring in-house staff.
With social media continuing to grow astronomically and no slow down in sight, there has never been a better time for companies to level up their social media game then right now!