Everything you need to know about Virtual Assistants
Virtual assistants (VA) are quickly becoming the norm in countless industries and have skyrocketed in popularity now that most are working from home for the foreseeable future. Business owners, healthcare professionals, real estate agents and so many more are turning to virtual assistance to increase their sales, grow their business, and free up time in their day.
You may be wondering, what is a virtual assistant, and what do they actually do? Keep reading for an in-depth introduction to the world of virtual assistants.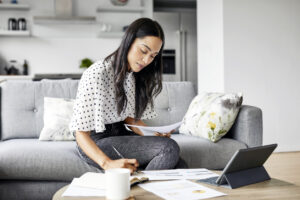 What is a virtual assistant (VA)?
Virtual assistants (VAs) provide businesses with a wide range of services including email management, marketing, administrative support, customer service, and data entry to name a few. Most virtual assistants work from remote home offices in their home country, which is the Philippines for My Mountain Mover VAs.
Why would a company hire a virtual assistant (VA)?
Virtual assistants are more than capable of handling some of your most tedious and time-consuming everyday tasks. As more and more of our daily work is making the move from in-person to digital, now more than ever, business owners are looking to revolutionize the way they approach their workday. Virtual assistants are proven to reduce operating costs by up to 78%, which is a huge win for any business owner.
Where can I find a virtual assistant?
There are three different types of virtual assistant companies that serve different clients with various wants and needs.
Database Freelancers
This type of VA company allows virtual assistants to create their own profiles with their own prices for mostly part-time jobs and projects.
Pros: Best for one time projects
Cons: VA skills and experience can be inconsistent & unpredictable
Low-Cost Full-Time Providers
Unlike database freelancers, this type of company provides full-time assistants specializing in fewer, more specific industries and roles.
Pros: Less expensive than a full-time employee
Cons: A narrower range of tasks and responsibilities
Strategic Outsourcing Partner
This type of virtual assistant company (such as My Mountain Mover) consults with each individual client in order to identify their primary needs and growth opportunities within their own industry. They then connect them with one of their own highly qualified, personally vetted virtual assistants.
The virtual assistants gain benefits such as medical insurance, professional development, and holidays.
Pros: Affordable pricing, best value for your money, and tailored services that perfectly serve your purpose and needs.
Cons: Not the best option for one time projects.
What industries can use a virtual assistant?
There is an extremely wide range of industries that benefit greatly from virtual employees. My Mountain Mover provides VA's for the real estate, healthcare, business, eCommerce, marketing, and sales industries.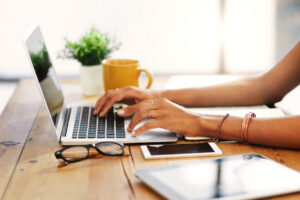 If you have been thinking about jumping into the world of virtual assistance, now is the time! My Mountain Mover has premier virtual assistants just waiting to help take your business to the next level. We are continuing to provide expert level virtual talent for businesses large and small across the world. Let us know how we can help your business grow.