Columbus, OH

Maximize Business Productivity with Mountain Mover Virtual Assistants for Hire in Columbus, OH 
Many startup business-owners leave their day jobs with big dreams, lofty goals, and little to no actual business plan. As the days go by, they feel more and more drained because so many low-value tasks eat up their time and steal their productivity. As a business owner, you've got to free up your time from menial tasks by hiring ​Mountain Mover virtual assistants.
Entrepreneurship is not an easy path, but it can be extremely rewarding if done well. You've got to prioritize tasks and spend more time focusing on bringing in profits and growing your business. Otherwise, you may not be able to survive. If you try to juggle everything on your own, you will burn yourself out and accomplish nothing. 
According to ​Small Biz Trends​, a staggering 80% of businesses in 2014 did not even last for two years and only 56% of those businesses made it to their fifth year. The same survey shows that 29% of startups stop operating because they run out of cash, 23% did not have a sufficient team and 14% had poor marketing. In order to avoid this unfortunate reality, business owners have to learn to delegate, grow their team and manage their time wisely. One of the very best ways to accomplish these goals while maximizing productivity is with ​t​he help of ​Mountain Mover virtual assistants.
You can expect high quality virtual assistants for hire in Columbus, OH to take care of day-to-day tasks like composing emails, managing social media accounts, talking to customers, setting appointments, and cold calling with excellence and consistency. They are great with data entry and lead generation as well. These are all essential business operations tasks, but they are not the best use of a business owner's time. 
Delegate these low-value, routinary tasks to ​Mountain Mover virtual assistants who will passionately handle the job for you. My Mountain Mover has a team of expertly trained, focused professionals who provide personalized remote staffing solutions to help you maximize productivity. 
Take the next step towards growing your business today. Give My Mountain Mover a call at (909) 610-9793. We are more than willing to provide a game-changing solution through our virtual assistants.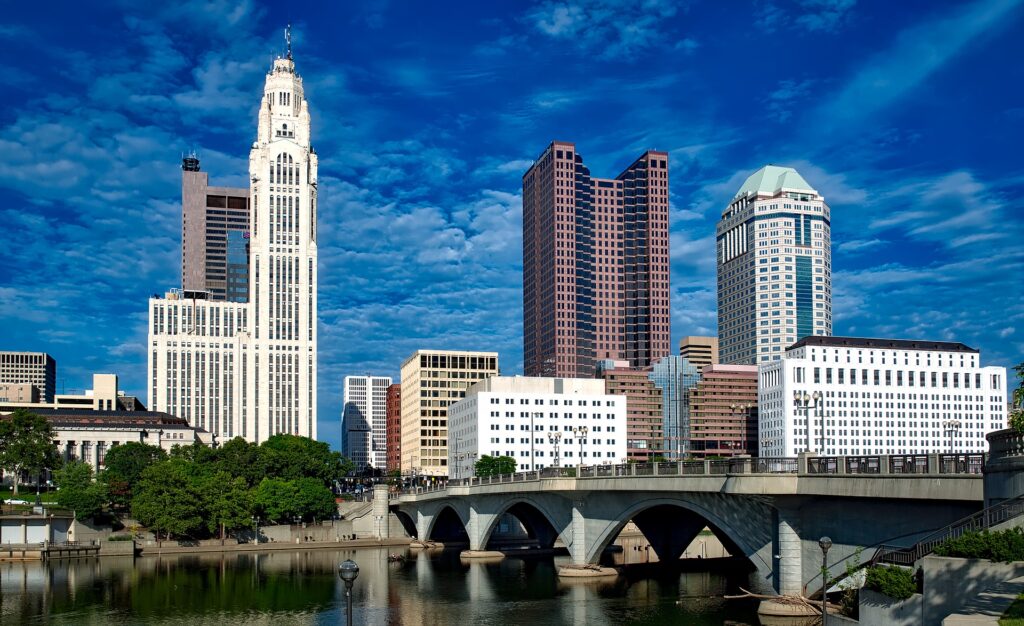 A Little Background on Columbus, OH 
The city of Columbus is known for its intelligent citizens, German breweries, and love for football. Columbus was dubbed as the seventh smartest city in the world by the Intelligent Community Forum. It shouldn't come as a surprise, because the city is home to ​Ohio State University​, one of the best universities in the whole country. 
You can also find some of the best breweries in Columbus, OH. They are the legacy of the German and Irish settlers who lived in Columbus in the 1800s. Another fun fact about Columbus is that it is a football fanatic's dream city! You'll be hard-pressed to find anyone in the city who's not crazy about the game. They are so in love with the sport that they built the fourth largest football stadium in the entire country. 
Columbus is an ideal metro city to live in, not only for football fans or beer lovers. It offers a lower cost of living, booming opportunities for jobs and businesses, and quality education. Above all, individuals and families here savor the relaxing ambiance of the city's well-preserved green spaces. 

Doing Businesses in Columbus, OH
Topping the chart of thriving industries in the city are education, retail trade, professional services, finance, and health care. These industries benefit from the city's diverse business bases, ranging from small retail stores to Fortune 500 companies like Honda and JP Morgan Chase. 
Brilliant graduates from Columbus colleges and universities contribute to the prosperous business environment in the city. Some of them prefer getting employed by existing companies, while some begin their business journey as startup entrepreneurs. 
Where there are many bright minds, there is also a great economic climate. Columbus is indeed an excellent place for entrepreneurs. It has the third-best business climate in Ohio. Just two years ago, ​Business.com​ rated Columbus as the fifth-best city for entrepreneurs and startups. 
Not from Columbus, Ohio? My Mountain Mover also serves the following cities:
Grove City

Reynoldsburg

Harrisburg

Ashville

Lithopolis

Lockbourne

New Albany Derby