Philadelphia, PA

Grow Your Business with Mountain Mover Virtual Assistants for Hire in Philadelphia, PA
Opening your own business is sure to be one of the proudest moments of your life. After investing countless hours, along with blood, sweat and tears, your business is finally off the ground and it feels amazing! But in spite of all the rainbows and butterflies of the initial launch, being a business owner is still a huge and oftentimes challenging responsibility. You face a never ending to do list and feel like you may never be able to balance it all. The workload can easily become overwhelming and burnout is all too common. One of the very best ways to combat these threats to your business is to lighten your load by exploring the option of virtual assistants for hire in Philadelphia, PA.
Philadelphia is the city of life, liberty, and the pursuit of happiness. It's a place of history, inspiration, and progress. Because of the ever-present spirit of growth and progress, there is always fast-paced competition among all industries. With this being the reality of our world, how can a business owner keep up and set themselves apart from the competition?
If you want your business to thrive, you need to focus on the most crucial aspects of your business. This is virtually impossible when you are constantly bogged down by menial day-to-day tasks. Let Mountain Mover virtual assistants handle these time-consuming tasks for you. They are professionals who are trained in calendar management, CRM management, lead generation and nurturing, project coordination, social media management, and more.
Do you need help finding virtual assistants for hire in Philadelphia, PA? Contact us at (909) 610-9793, and we'll open up the doors of opportunities for you to have suitable Mountain Mover virtual assistants.
If you're not from Philadelphia, you can still work with My Mountain Mover. We provide services for professionals and business owners in:
Pittsburgh
Harrisburg
Scranton
Allentown
Erie
Lancaster
Blanchard
Gettysburg
About Philadelphia, PA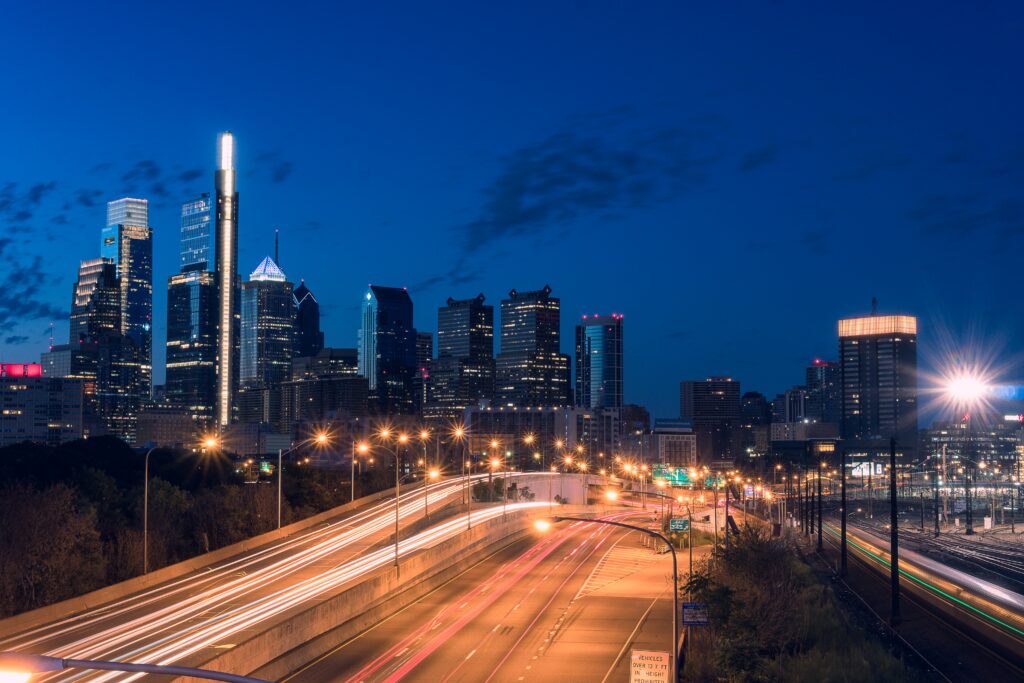 Philadelphia literally means "brotherly love." It originated from the Greek words phílos, which means 'beloved', and adelphós, which means "brother." William Penn, the founder of Philadelphia, gave this name to the city because he made a treaty of friendship with the Native American tribes that originally occupied the territory. Penn had wonderful plans for Philadelphia, and one of those was to design the city to have grid-like streets. This way, Philadelphia would be very easy to navigate. True enough, Philadelphia remains to be one of the cities with the best roads to date. The city also once served as a shipbuilding center for all British colonies.
But more than its beautiful streets and prosperous economy, the city is a significant part of U.S. history. It's where the founding fathers and American revolutionaries met and is the birthplace of both the U.S. Constitution and the first Congress.
So if you're going to visit Philly, you have to see the Museum of the American Revolution and the Independence National Historical Park. Take a guided tour on the city streets and see the astonishing architectural works here. You can also enjoy the view from rooftop bars and restaurants in South Philadelphia. Some other amazing sights are the awe-inspiring Benjamin Franklin Bridge and the Garden at Cherry Street Pier that boasts of lush greenery and a relaxing ambiance.
Business Opportunities in Philadelphia, PA
Business owners have lots of opportunities in a city that is the sixth-most populous in the U.S. The city's population is now at an estimated 1,584,064.
Financial services companies in Philly are aggressively investing in new mobile technologies. Even before COVID-19, Philadelphia has been a center for healthcare in the country because of the Pennsylvania Hospital, which was founded by Benjamin Franklin and Dr. Thomas Bond in 1751. The famous medical school, University of Pennsylvania also calls Philadelphia home.
The transportation sector plays a vital role in the city's economy. Philadelphia's 30th Street Station carries four million passengers every year. Over the years, there have been serious efforts to reduce traffic injuries and improve transportation facilities in the city. These efforts benefit all industries, people, and families in Philadelphia.
Living in Philadelphia is a breath of fresh air because it offers a perfect balance between work and leisure. People in Philly know how to relax and have fun! There are great parks, bars, and restaurants scattered all over the city that make perfect spots for friends and family bonding.
Philadelphia is truly a great place for the family. It offers options for homes and schools that won't break the bank. While taking care of your family, you can also take advantage of the business opportunities in store for you here.