How to Find the Best VoIP Phone System
Communication is critical when running a small business. You must be available to your clients and provide them with a professional, pleasant experience when they call you – all while ensuring that your staff can communicate and interact with one another (especially if your team is working remotely). All of the best VoIP Phone Systems on our list are hosted VoIP — or Voice over Internet Protocol — solutions, meaning that they are hosted in the cloud and are maintained and operated by the system provider. This relieves you of the effort of installing hardware and maintaining software while also allowing your staff to use the system from anywhere with just the software's app and a reliable and stable internet connection.
What is VoIP?
VoIP is an abbreviation for Voice over Internet Protocol. It is a phone service that makes and receives calls over your internet connection. It also provides additional communication capability and alternatives for your company to employ. It allows you the freedom to work from any location and on any device.
You will no longer need to be close to your analog desk phone to receive customer calls or speak with coworkers. You are free to go wherever you want. You can communicate with customers as long as you have an active internet connection. When you're on the go, IP phone systems allow you to make business calls from your smartphone.

VoIP versus Analog Phone Systems
Analog phone service can't compete with VoIP in terms of flexibility, features, and convenience of use. VoIP phone service is a popular option for both large and small organizations. It offers enterprises the most scalable and secure communication options. Uptime is hardly ever an issue with today's dependable internet service. Additionally, it has the potential to cut expenses by more than half.
Here are a few things to consider when choosing the best VoIP provider for your business:
● PBX (Private Branch Exchange) — Used to communicate both internally and externally (inside the firm) (with the outside world). It's a personal telephone network. PBXs frequently handle internal phone extensions and call handling.
● Virtual PBX — Used to give PBX technology to enterprises of all sizes to manage phone tasks within offices and departments.
● SIP Trunking — A Session Initiation Protocol (SIP) Trunk is utilized for various real-time applications such as voice and video. A SIP client is used to send and receive data.
● A public telecommunications network (PTSN) — is the infrastructure and services for public telecommunications.
Choosing which telephone system to invest in can be overwhelming, and it's easy to let price point and feature sets dictate your selection–but a sound phone system will make or break the operations of your business. If you're looking for the best office phone system that fits the needs of your business, you're in luck. We've listed down some of the top-rated systems on the market, so you don't have to. We'll take you through our list of the five best office phone systems. You've got a lot to choose from in this category, but isn't that a great problem for business owners to have?
5 Top VoIP Telephone System Providers
---

RingCentral's phone system combines voice, video, conference calls, and team messaging into one seamless communication solution. RingCentral was one of the first enterprises to join the VoIP industry and is recognized for its unique and cutting-edge technologies combined into a secure, one-stop, cloud-hosted communication solution.
RingCentral's team collaboration features, including real-time messaging, video conferencing, screen sharing, and file sharing, allow users to engage and work from any place, increasing productivity and efficiency.
RingCentral cost starts at $19.99 per user per month for their "Essentials" plan, which supports up to 20 users. If you have more than 20 users, you may pick between their "Standard" plan, which costs $24.99 per month per user, or their "Premium" or "Ultimate" plans, which include additional capabilities like automated call recording, single sign-on, and CRM connections.
---

GoToConnect, GoTo's advanced corporate VoIP phone system, is a unified communications solution that combines video conferencing, team messaging, SMS, and all the call capabilities required for a reliable remote and in-office solution. It also provides free international calls to over 50 different countries, which is convenient.
While these features will appeal to expanding enterprises, perhaps the best feature for straightforward scalability is the effortless call routing management called Dial Plan Editor by GoTo.
It's a color-coded, drag-and-drop interface where you can lay out call flows – telling your system where to direct calls when the business is open versus closed, how long to keep incoming calls waiting before asking them to leave a voicemail, which 'sound clips' to play at which points, and more.
---

Many businesses rely on Nextiva to do business both inside and outside the workplace. Your location no longer represents how much work you can do because Nextiva lets you complete all work assignments from any location using your smartphone.
Nextiva provides your team with the necessary business tools to keep employees productive and customers happy. With call routing, hold music, video-conferencing, and a variety of calling capabilities, your company is set to control the world. Call logs, call waiting, sophisticated voicemail, and a toll-free phone number are all included at no extra fee.
The monthly cost of Nextiva's phone service begins at $20.00 per user. The more people you add, the greater the deal you'll get. Nextiva provides choices for expanding your workplace phone system while saving money.
---

The first thing to mention about Dialpad Talk is that it provides fantastic value for money; with all of the call capabilities and basic collaboration tools, you'll need to get started for only $15 per user per month.
The best part of the system, though, is its unique "Vi" (Voice Intelligence) analytics tool, which analyses your conversations as they transpire and transcribes them into an easily legible manner.
It can recognize action items that come up during your calls and automatically generate to-do lists for you while noting negative and good moods in the chat. This exposes both issues and compliments for you to analyze and act on, making it perfect for your salesmen and their calls and chats. The more you converse with Vi, the smarter it grows.
---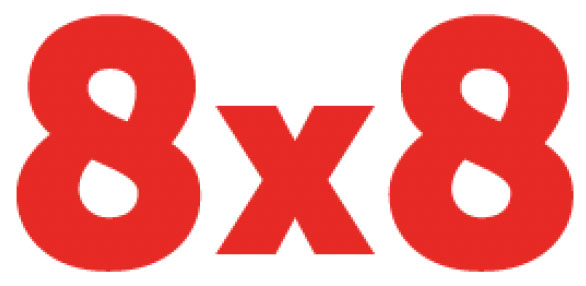 8×8 works hard to ensure a genuinely unified cloud-based communication solution that integrates easily and flawlessly with your organization.
They take pride in their ability to think creatively to give dependable and clever solutions. With the 8×8 system, your company's miscommunication concerns will be resolved promptly. You may improve connections by ensuring that communication delivery is no longer an impediment.
For their X Series X2 plan, the pricing of 8 phone services starts at $25.oo per month, per user. Following that, the X8 plan, which is their most sophisticated plan, costs $172 per month per user.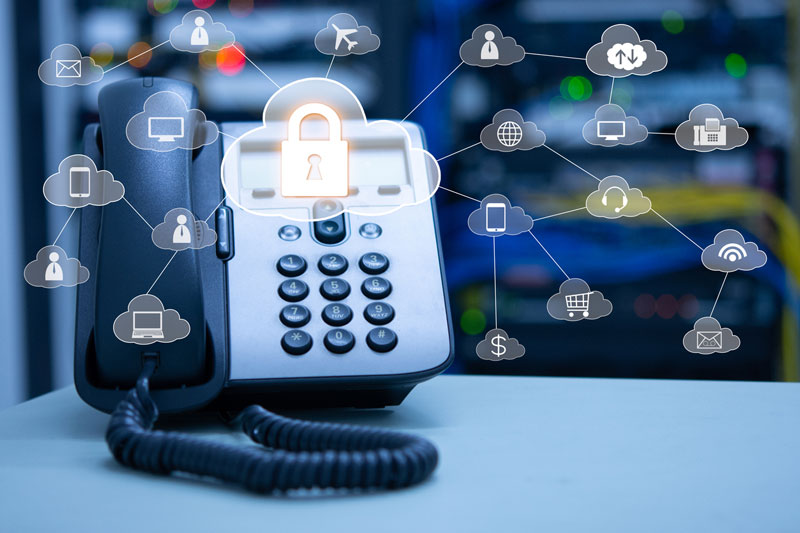 Ultimately, finding Best VoIP Phone System is a highly individualized process—one that will come down to the specific needs and preferences of your business. Knowing how these systems work—and which ones are designed to meet those needs—can help you find the right fit for your team.