10 Best Medical Podcasts to Listen to in 2023
A doctor or any healthcare professional should be knowledgeable not just in the intricacies of their practice area but also in the medical industry itself. One of the many ways you can do so is to listen to podcasts!
Podcasts are an excellent way to broaden your knowledge and become familiar with the current healthcare news and trends. Finding and listening to the right one can help you leverage the competencies necessary to provide the highest quality patient care.
Are you overwhelmed by the wide variety of medical podcast options on the internet? This article compiles ten of the best ones you should consider listening to.
1. NEJM This Week

Covering a comprehensive selection of general medicine topics, the New England Journal of Medicine (NEJM) This Week tackles new research findings, scholarly articles, and expert opinions related to clinical practice and biomedical science. Some of its subjects include research on clinical and emergency medicine, health policy, infectious disease, and critical care.
2. The Real Chemistry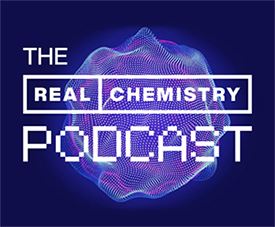 Hosted by Aaron Strout, The Real Chemistry podcast talks about the innovative work of its guests and relates how these contributions change the future of healthcare. With key people of interest, this podcast invites listeners to its pursuit of making the world healthier.
3. Amplify Nursing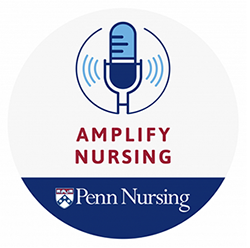 Nurses rarely get the recognition they deserve, but Amplify Nursing aims to change that by highlighting the powerful work that they do each day. Its episodes feature nurses who discuss leading the way in science, policy, and innovation. With hosts, Marion Leary and Dr. Angelarosa DiDonato, Amplify Nursing breaks stereotypes and disrupts professional conventions.
4. The Nocturnists

Doctors are often regarded highly for what they do, but the caveat to being seen as a hero is that you are rarely seen as the human you are. The Nocturnist is a podcast that humanizes the practice of medicine, supports clinician well-being, and aims to transform the healthcare system. Its host, Emily Silverman, MD, uses insightful conversations and raw audio diary recordings to tell individual stories and highlight the humanity of its guests in the medical field.
5. Outcomes Rocket

Outcomes Rocket podcast dives into common healthcare industry challenges and how to overcome them so you can provide a better "outcome" for your patients. Its host, Saul Marquez, spearheads meaningful conversations with healthcare leaders about affordable medical coverage, integrating digital tech, AI-powered diagnostics, and much more.
6. Ten Minute Healthcare Marketing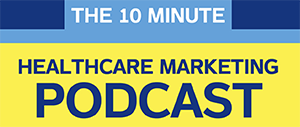 Your practice can significantly benefit from digital marketing efforts, and Ten Minute Healthcare Marketing goes over how you can use them to your advantage. The podcast's 10 to 30-minute episodes feature practical and actionable strategies, such as maximizing SEO and social media. This podcast tackles marketing efforts for multiple practice areas, including dental and cosmetic surgery.
7. Digital Health Today

Digital Health Today is a podcast where CEOs, physicians, patients, and inventors gather to discuss the latest healthcare topics. With innovation in mind, this podcast dabbles in conversations about the potential of virtual reality in providing quality care, managing a company-wide digital transformation, and so much more.
8. HealthSounds

If you don't have the luxury of time to enjoy podcasts with longer runtimes, you might want to add HealthSounds to your downloads. Why? Its episodes only run for about five minutes and are very straightforward. HealthSounds' host discusses topics related to all levels of the healthcare business, such as identifying care gaps and safe sharing of sensitive information, to name a few.
9. The Healthcare Policy Podcast

Every industry has hot-button issues, including the medical field. Opinions regarding these issues can vary, but The Healthcare Policy Podcast features respected healthcare industry experts and asks where they stand on specific topics. Its discussions include using e-cigarettes, drug pricing reform, and state healthcare innovations.
10. AMA Moving Medicine Podcast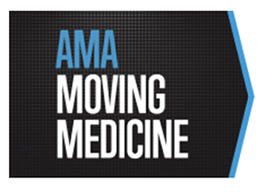 Being a healthcare worker doesn't mean you won't be affected by issues related to the healthcare industry, and the hosts of AMA Moving Medicine Podcasts know this. Through in-depth discussions, interviews, and educational presentations, the podcast tackles the highlights and emerging challenges that impact physicians and public health.
Check out our Previous Best Medical Podcast selections.